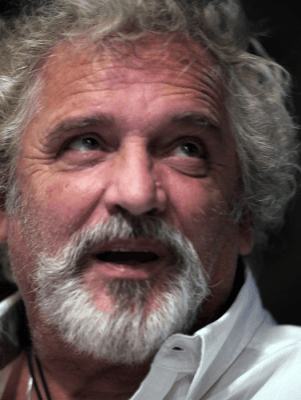 a gratuitous self-portrait GIF to attract attention
PAYPAL ME
a new feature from Paypal

Artist friends, Paypal has made it easy to add a tip jar to any post.
Get yours here:
Let's work together to create a culture where we all expect to give a little back for the incredible content created by the artists in our lives. If everyone gave, even as little as $5/month, it would be a very different, more balanced scene.
It's simple like this Example of my own link:
Dig the art? Show some love with a little tip: https://www.paypal.me/ORapp
or you can make a image link on your website, like mine here:

---
You know that it's about more than purchasing things and experiences, it's about energizing a way of life. By setting aside some resources for artists, I look for opportunities to help support the kind of world I want to live in; it is a world of creative passionate producers, sharing the fruits of their practice, and inspiring others to cultivate their own creative gifts.
Join the movement… share the message… grow the culture… fan the flames of individual empowerment, and nurture your own creative contributions!